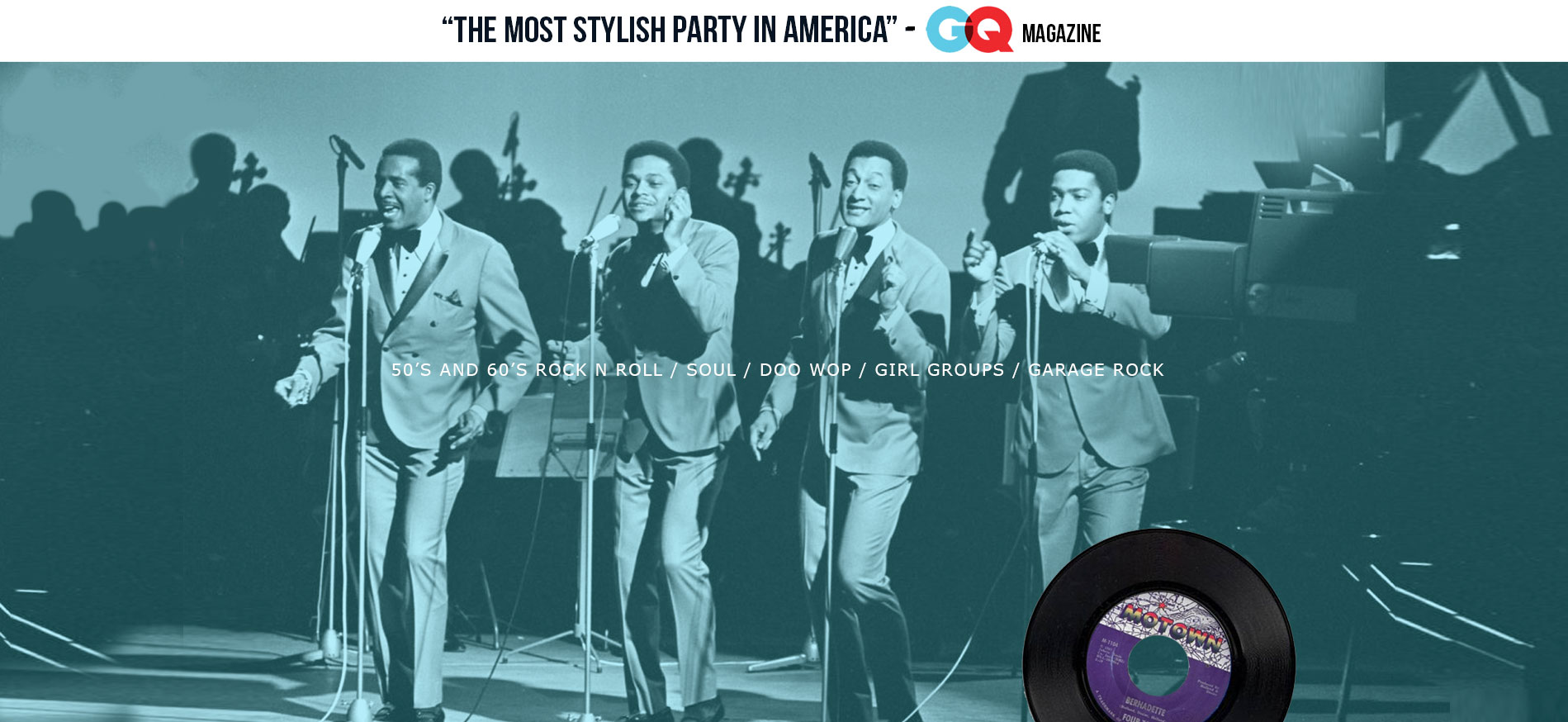 WE KNOW HOW TO PARTY.
Famous in Nashville simply as the duo behind "Motown Monday", Electric Western has been bringing soul, 50's & 60's Rock N Roll, Doo Wop, Garage Rock, Girl Groups and more to their audiences for going on eight years. We throw parties, put out records and generally cause a scene. Catch EW holding court at their regular Nashville and Atlanta events or find them out on the road. We're here to have a good time and bust a move or two. Thanks for visiting the site.
Never Miss A Beat.
We rarely send out email but when we do, it's jammed full of upcoming party details, music and cool things we love. Sign up and join the party:
UPCOMING PARTIES
WEEKLY
NASHVILLE, TN
Let's get to know one another.
Electric Western is made up of equal parts Reno Bo and Jacob Jones. It's a winning formula my friends. After meeting in New York in 2004, they both individually made their way to Nashville, Jones in 2007 and Bo in 2008. After sharing a house for a few months, Electric Western was born and what became known as "the most stylish party in America" Kicked off. The parties grew to be the talk of the town and soon kicked off in Atlanta on the regular. The boys have DJed events all over the U.S. from SXSW to Los Angeles to a national tour.